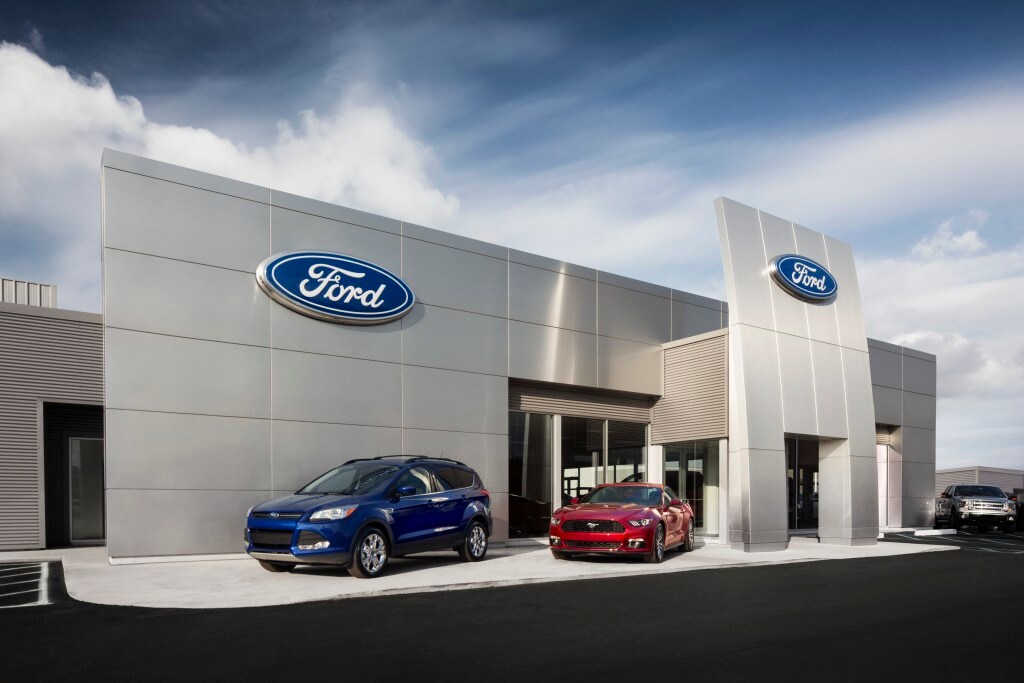 ?
Your Ford truck or other vehicles can suffer sudden or gradual body damage. When you drive year-round on Doylestown roads, possible accidents and other body damage can occur. Our auto body repair shop has fully trained and experienced technicians. We do dent removal, panel replacement, patching, matching paint, and full-body paint services. To learn more about all our body shop offers Doylestown drivers continue reading.
Body Repair & Repainting
Our state-of-the-art auto body service facility at Chapman Ford Horsham handles full repair and restoration work on your Ford. We can straighten frames, pull dents, patch holes, and replace entire panels with new ones. If your car just needs a small dent fixed and the paint matched to the rest of the body, our specialists can do it.
We also can do paintless dent restoration services that remove small dents without requiring a new paint job. That can save you a lot of money on dent repairs from hail, rocks or other common sources in Ambler.
Applying Rhino Spray-In Bedliners for Ford Trucks
Whether you have a brand-new Ford F-150 with no Bedliner or a used one that needs its old liner replaced a Rhino spray-in Bedliner is a great option.
We can do full Bedliner applications with the Rhino spray-in system on your Ford truck. That will make your truck's bed more durable and resist rust better. It also holds up better over the years of tools and other items getting loaded and unloaded regularly. Instead of suffering scratched paint and damaged liners, you get a durable spray-in liner that looks great and lasts for the long run.
Mobile Estimates and Convenient Hours
No matter where you are located in the Warminster or Southampton PA area, you can get an accurate repair estimate. We will send a mobile crew to inspect your car and give you the most precise repair estimate possible. You can schedule your estimate appointment online by choosing the best time that will fit your schedule. Our body shop is open six days a week and on evenings to work with you.