There are many components to keep an eye on to make sure that your car's brakes are functioning as they should and maintaining the functionality of the brakes in your Ford vehicle near Doylestown is essential. We can assist! The brakes help you come to a secure stop and can prevent collisions. So, what are some key aspects to consider when it comes to the brakes in your Ford SUV, truck, or car? We can answer your brake questions at our Ford dealership!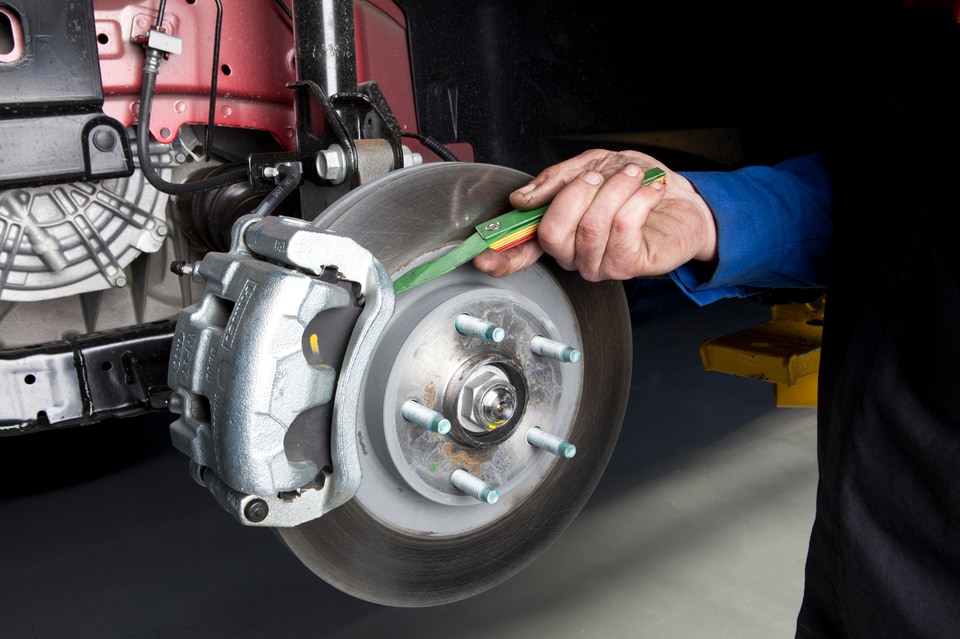 What's that Sound Coming from My Vehicle's Brakes?
If you start to hear an unfamiliar noise, the brakes are squeaking, or making a grinding sound; then it is time to bring your vehicle in for brake maintenance to our Service Center near Southampton, PA. The brake pads may be worn and rubbing against the rotors, and you will want to get it checked out so that you don't need to get the rotors replaced as well.
Do Your Brakes Need Replacing? Signs to Look Out for
There is the obvious thing to look out for, if a brake light comes on. However, some of the signs may not be this clear. You can look at the brake pads on your vehicle to see if there is enough of padding. Also, another more apparent sign is when you step on the brakes, and it doesn't come to a stop as fast as it used to. You may also feel some vibrations or bumpiness when you use the brakes as well as pulling when you use them. If any of these signs occur, a servicing and perhaps new brake parts may be needed. And we have the fitting genuine Ford parts to do it!
We Can Maintain Your Ford Model's Brakes – Make an Appointment Today
If you think that your car's brakes need inspecting near Warminster, and you would like to call to schedule a service visit with our Ford brake professionals close to Warrington, PA, Chapman Ford of Horsham is here for your brake needs. We would be glad to provide you with further advice for your vehicle's brakes, too!